FIRST UNITED Church Community Ministry Society (commonly known as FIRST UNITED) is an inner-city ministry of the United Church of Canada committed at its heart to the struggle for social justice, offering programs of advocacy, housing and healing in Vancouver's Downtown Eastside (DTES). We have been operating in the DTES for over 130 years, offering a place to find sanctuary, connection, and care.
Lynn Valley United is a long-time mission partner with First United in Vancouver's Downtown Eastside. Committed at its heart to the struggle for social justice, First United is a place of welcome for people experiencing homelessness and poverty in Vancouver's Downtown Eastside. Offering programs of advocacy, housing, healing and hospitality, this community space supports and celebrates the inherent strengths of all people, of all walks of life. More information about their programs can be found at First United
First United Redelopment
To address the critical housing, health, and social justice needs of our community, we are partnering with Lu'ma Native Housing Society to redevelop our site at 320 East Hastings. The four-storey FIRST UNITED facility will serve as the pedestal for an additional seven stories of below-market rental housing for Indigenous Peoples (over 100 studio and one-bedroom units) which will be operated by Lu'ma. We are leasing two air space parcels to Lu'ma to support the housing development. The new FIRST UNITED will offer close to 40,000 square feet of purpose-built program space, nearly triple that of our existing facility.
Some milestones along the way to Redevelopment:
February 2021
The First Forward Cabinet is formed, and the fundraising campaign begins its quiet phase.
November 2021
With 75 percent of funds raised. FIRST publicly launches thee First Forward capital campaign. See First United Capital Campaign.
May 20, 2022
Nearly 40 members of our Communities of Faith gathered at 320 East Hastings to help us
decommission the building with a thoughtful remembrance of the work that took place within the walls about to be dismantled. Led by the Rev. Bob Burrows, the assemblage included former FIRST ministers, board members, volunteers, and congregants.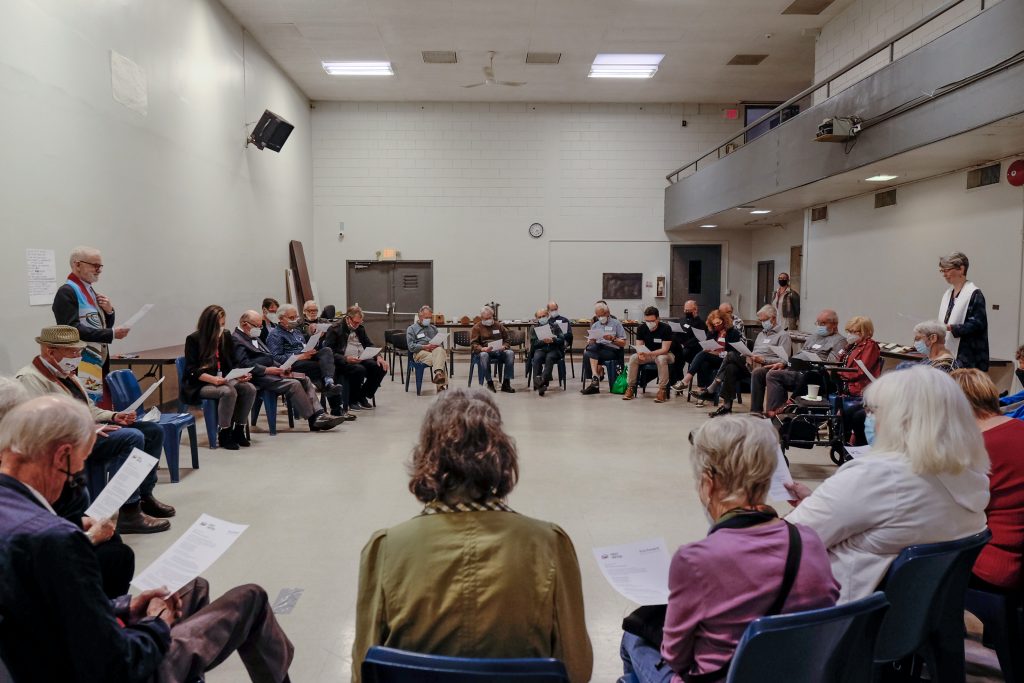 June 13, 2022
The demolition of the building at 320 East Hastings is now officially underway! This spring, our remaining staff, programs and services were moved to satellite locations in the Downtown Eastside. Last week, shelter residents were relocated to our newly renovated, state-of-the-art shelter on Alexander Street and by Thursday afternoon, construction fences were up. Demolition work starts today and is expected to take three to four months.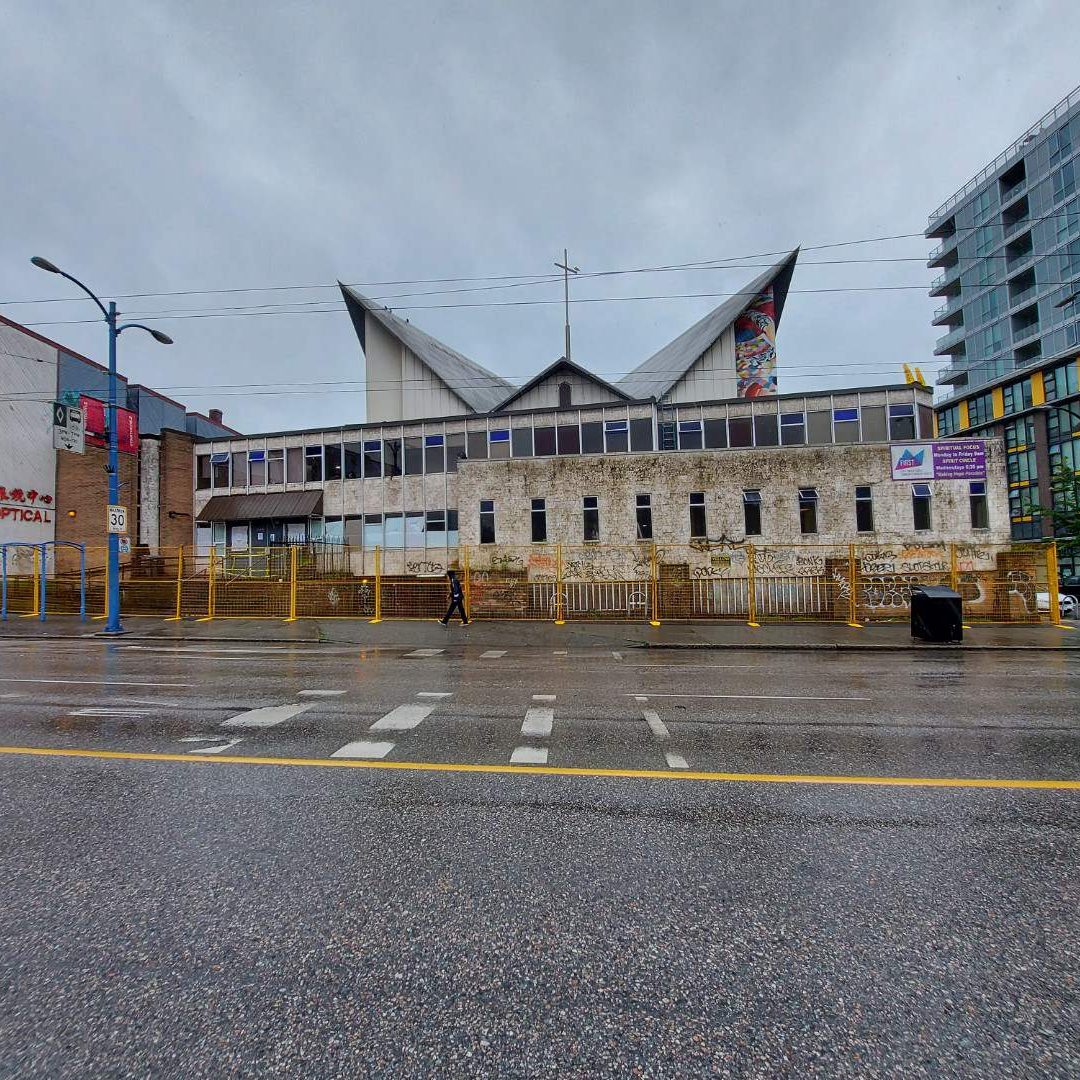 Essential Services
First United provide essential services to meet the most basic human needs like food, shelter, clothing, and saving lives by reversing overdoses and providing harm reduction supplies.
Thank-you for helping those who are so less fortunate than us!