What does the Bible REALLY Say about Homosexuality?
Introducing a Special publication by the Affirming Ministry Team
On January 26, 2020, the Affirming Ministry Committee held a workshop hosted by Rev Blair Odney on the topic of The Clobber Texts. Those are the 6 or 7 scripture verses used most often by people who wish to use the Bible as a weapon against the LGBTQ2S+ community.
There was a very large turn out for this workshop and those who attended were very moved by the information they were provided and the discussions that ensued amongst the attendees.
Thus began the creation of this booklet. It became Blair Odney's final gift to this congregation to put his work from the workshop into a booklet form so we could circulate the information to all who are interested. Neil Fancourt took the words and combined it with beautiful images to produce a booklet that speaks to the heart of what we believe at Lynn Valley United Church.
Our hope is that you will read through the booklet to fully understand what the Bible really says about homosexuality. We hope that you will share this booklet with those in your greater circles of influence where it feels right to do so. We hope that you will keep this booklet as a memento of the work that Rev Blair Odney did to start us down this path to becoming a formally recognized Affirming Congregation of the United Church of Canada.
Click here to download this special resource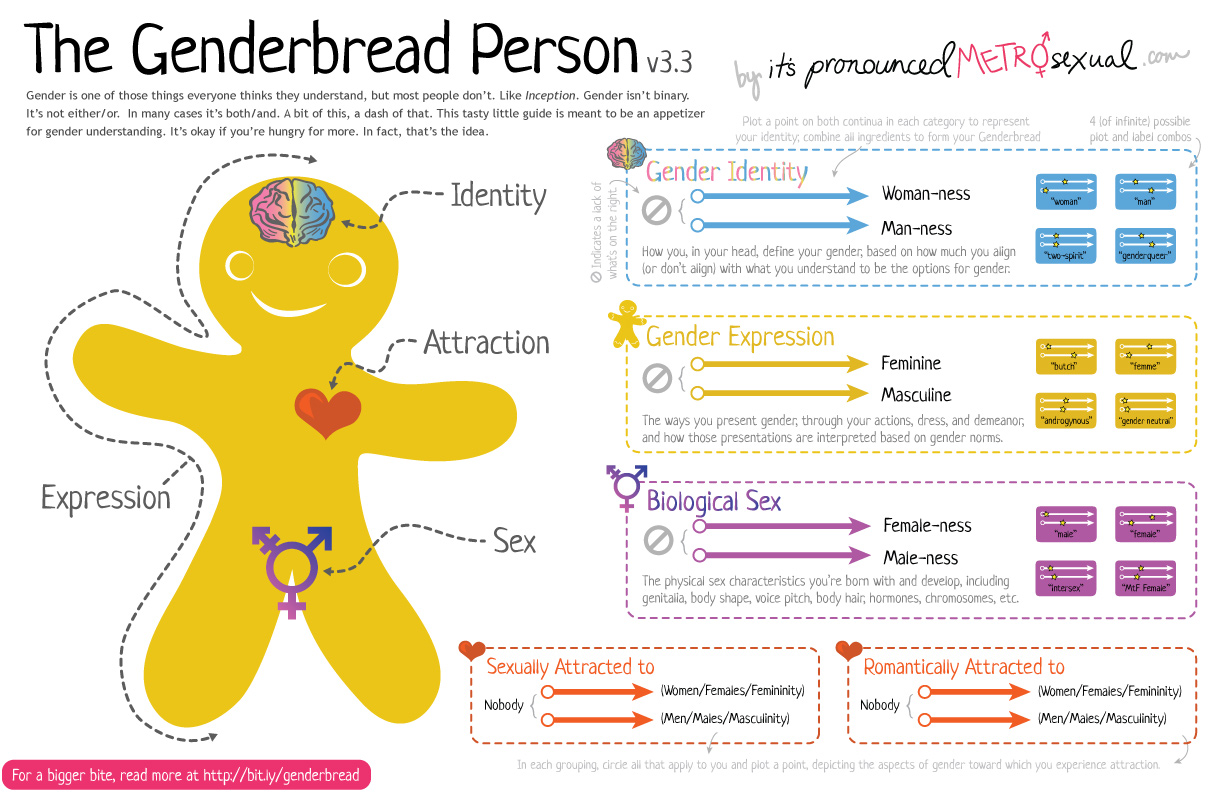 Gender identity, sexual orientation and the prefix Cis-
Gender/Gender Identity:
is how we perceive our identity as male, female, both, or neither, regardless of our physical bodies
Have you ever been invited to a Gender Reveal Party? They are all the rage amongst new parents nowadays, but when you understand what gender really means, calling them a Gender Reveal Party is a misnomer.
Gender is about how a person perceives themselves regardless of their genitalia. We need to accept that each person has the right to determine their own gender. Doctors can tell parents what Biologic Sex their baby is but their gender will be discovered as the beautiful child grows up and starts to express their inner being.
Sexual Orientation:
is a person's emotional, romantic and/or sexual attraction to another person(s).

As an Affirming Congregation, we believe that sexual orientation is natural and diverse. People may be attracted to the opposite sex, the same sex, both sexes or neither sex.
Cisgender/Cissexual:
is a person whose gender identity matches society's expectations of someone with their physical sex characteristics.
So Cis- does not mean Sis like a sister. Cis- means that you fit into what society expects. This is a term that is sometimes used by the LGBTQ2S Community in a negative way because of the fact that being what is expected is not a luxury that is available to this Community.
We hope that you have learned something new this week and added to your vocabulary but more important expanded your understanding. Expanding our understanding is akin to opening our hearts. It brings us closer to God's Kin-dom.
Trans:
A Trans person is one who dresses as the binary opposite gender expression. Never use the term transvestite, instead use simply Trans.
Transgender issues
and how to communicate and understand things that might seem complicated at first glance
Sometimes you come across some information that comes from the heart. We have been blessed to meet Lauren Kirkey and hear her story about her life as a transgender woman.

Here is the story of Schuyler Bailar.
Schuyler is the first trans athlete to compete in any sport on an NCAA D1 men's team, and the only to have competed for all four years. He is an internationally-celebrated inspirational speaker and a respected advocate for inclusion, body-positivity, and mental health awareness.

Schuyler graduated from Harvard College in May 2019 with a degree in Cognitive Neuroscience and Evolutionary Psychology. His studies focused on social emotional learning, emotional intelligence, and education. He is a tireless advocate for inclusion through speaking engagements and social media. Schuyler also holds on-going advisory roles with Monte Nido & Affiliates (the leading eating disorder treatment provider), Plume Healthcare (the first trans-specific healthcare provider) and American Eagle Outfitters (the AExME advisory council) and is a research assistant at Harvard University.
Schuyler published these pages to help explain many Transgender issues and how to communicate and understand things that might seem complicated at first glance.
Stories
Recent articles from the blog.