The Way of the Labyrinth with Rev Kay Mutert
The Way of the Labyrinth with Rev Kay Mutert
Saturday, May 6, 2017

Important: This event has already occurred.

10:00AM - 3:00PM
Lynn Valley United Church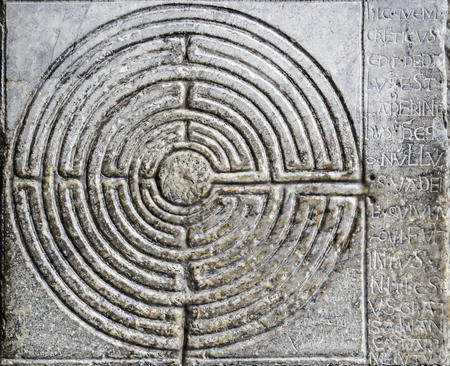 Are you looking for a tool or practice to deepen your understanding of the Holy and help you and others let go of experiences, heal and gain new insights?
The ancient practice of walking a labyrinth can be a rich tool for all ages! The day includes information on the history of the labyrinth, experiences on the labyrinth using music and movement, sound and silence as a spiritual and communal practice.
While the workshop serves as a prerequisite for the two-day facilitator training for those wanting further in-depth work, it is also the perfect complimentary practice for teachers, musicians, artists, counselors, clergy and the curious!
PLEASE NOTE: This is a qualifying workshop for the two day facilitator's training being offered on May 7 and 8th. Registration for that workshop is seperate from this event and done through the Veriditas website.
The workshop will be taught by Reverend Dr. Kay Mutert, Veriditas Master Teacher.She uses her experience as musician, minister, and teacher in working with groups and individuals from all arenas of life, inviting them to discover the possibilities of the labyrinth in the journey to experience a reconnection with the sacredness of life. She has worked with labyrinths for the past 12 years. Kay has served as musician and program presenter at Iona Abbey, and has been an associate of the international ecumenical Iona Community based in Scotland. She offers workshops and worship experiences utilizing the resources of Iona, Taize and global music.
The Way of the Labyrinth May 6
When: Saturday May 6th, 10-3pm
Where: Lynn Valley United Church, 3201 Mountain Highway
North Vancouver, BC. Free parking is located in the parkade below the building.

Cost: $100 for the day, $60 for students under the age of 25. Catered lunch is an extra $15 per person. Payment by cheque or cash to Lynn Valley United Church reserves your space, and registration is open still open.
Please let us know if you require vegetarian, vegan, or gluten free options. Should you require any additional information, please include your questions in this message, which goes to the church office.
Welcome To The Portals Page! Labyrinth
Return to Events
---