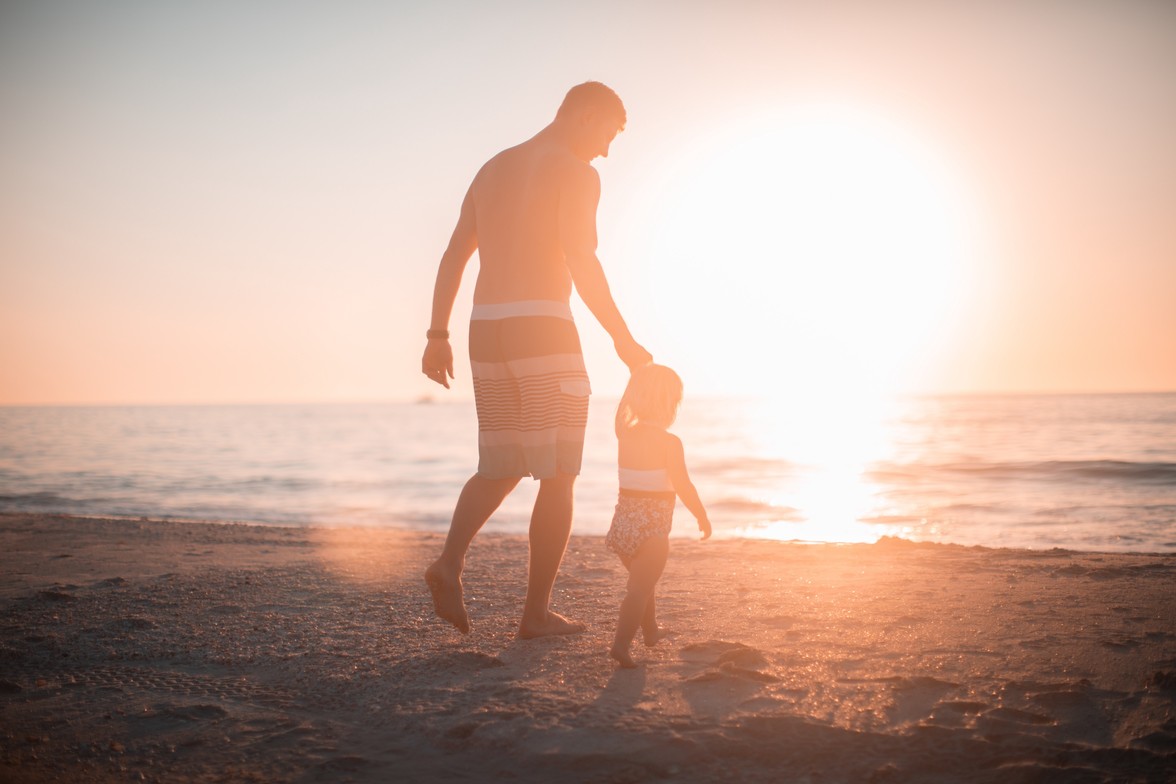 On Being the Beloved
In three of the gospel versions of Jesus being baptized by his cousin John in the Jordan river, there is a vision of a dove descending from heaven, with a voice saying "This is my son, the beloved, with whom I'm well pleased." But long before those words were spoken, in the early days of the Christian movement, the apostle Paul wrote extensively about how Christians are also beloved children of God through a spirit of adoption. This series digs into how we are the beloved even in those times when it feels like we are anything but. We'll explore Paul's writing in the letter to the Romans as we do.
Sunday, February 2 Romans 1:1-7 What is the beloved This Sunday is VST Sunday, when we celebrate the gift of seminary. Our guest preacher will be first year student Moriah Anderson.
Sunday, February 9 Romans 8:12-17 When I don't believe I am Eric Hamlyn will preside and preach
Sunday, February 16 Romans 8:18-28 When I'm afraid that I might be This Sunday, we welcome another VST Student and Guest Host of Friday Night Live, Andria Irwin as our guest preacher
Sunday, February 23 Romans 8:31-39 When the Miracle is Me Eric Hamlyn will preach and preside over the celebration of Holy Communion
Death's Invitation to Life - a Lenten Exploration
In his book "The Five Invitations" Frank Ostaseski, the internationally respected Buddhist teacher and cofounder of the Zen Hospice Project argues that life and death are a package deal. They cannot be pulled apart and we cannot truly live unless we are aware of death. In this sermon series, we will explore the five invitations and their relationship to the five experiences preceeding death, identified by the great Elisabeth Kubler Ross. As we travel with Jesus on this Lenten journey to the cross, we will discover how an ever-present consciousness of death can bring us closer to our truest selves.
March 1 Matthew 4:1-11 Don't Wait
"Instead of pinning our hopes on a better future, we focus on the present and being grateful for what we have in front of us right now."
March 8 Romans 4:1-5, 13-17 Welcome everything. Push away Nothing
"The word welcome confronts us; it asks us to temporarily suspend our usual rush to judgment and to simply be open to what is happening."
March 15 Romans 5:1-11 Bring your whole self to the experience
"To be whole, we need to include, accept, and connect all parts of ourselves. Wholeness does not mean perfection. It means no part left out."
March 22 Ephesians 5:8-14 Find a place in the middle of things
"In response to the addiction to busy-ness and multi-tasking, we will xplore the counter-intuitive question, "What's right about being exhausted?"
March 29 Romans 8:1-11 Cultivate a don't know mind
"Don't know mind is one characterized by curiosity, surprise, and wonder. It is receptive, ready to meet whatever shows up as it is."
April 5 Matthew 21:1-11, Selections from Matthew 26 adn 27
The Palm/Passion story takes us into the heart of Christ's purpose - death and resurrection. Death's invitation to life culminates at the Table of Jesus Christ.
When you want to take a deeper dive into the texts, join the Waves Study Group Saturday mornings from 9 - 10 am in the Sacred Space. Here no question is unwelcome. Over coffee and lively conversation, the Sunday's scripture reading will be explored in community.